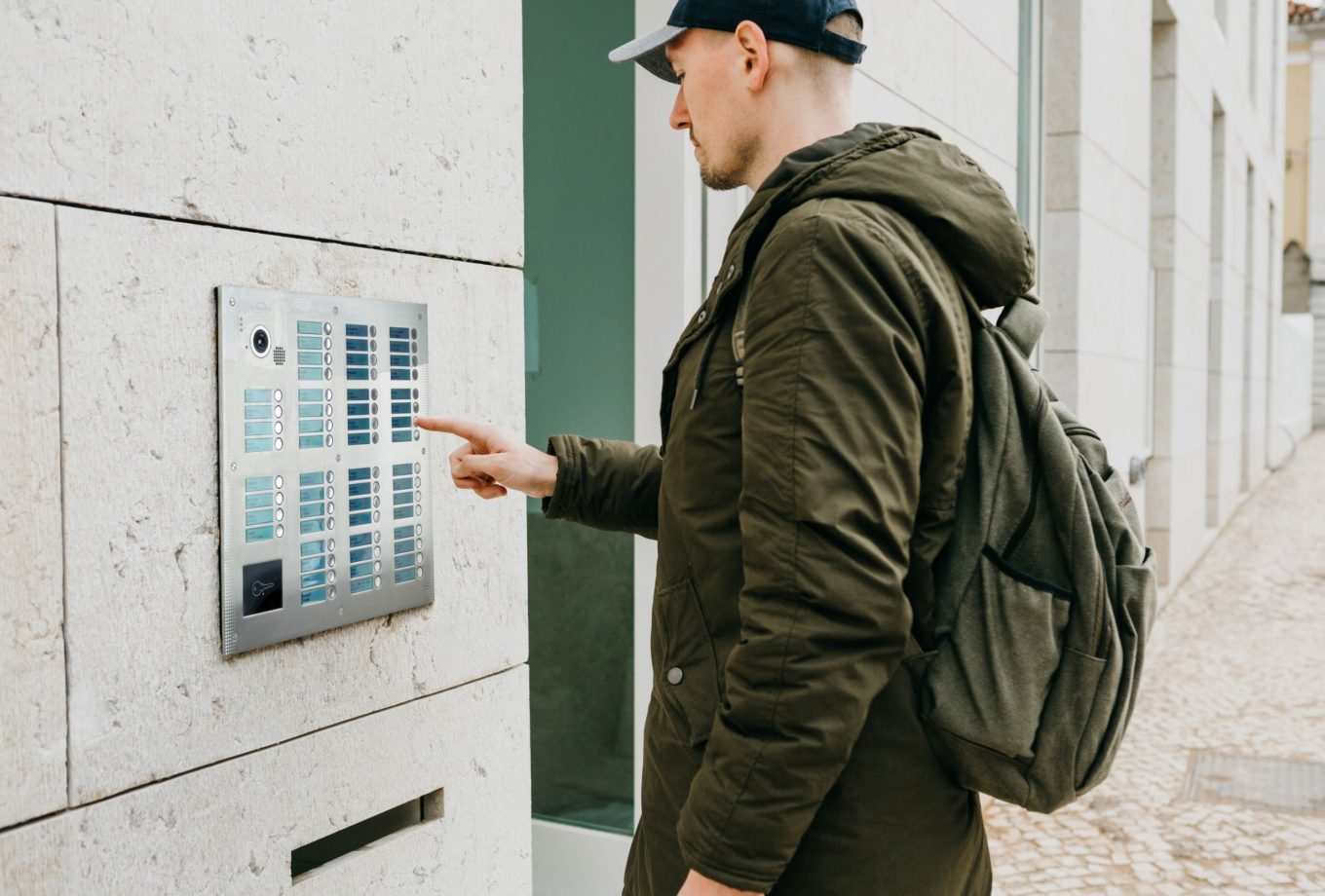 Intratone wireless intercoms and access control systems
Control multi-dwelling building access anywhere, anytime with our innovative remote online management platform. Our unique wireless intercoms and door access control equipment is easy to install: no handsets, no complex wiring in apartments, and installed in just a few hours.
As part of the Cogelec Group, we have years of industry experience and the raw technological expertise needed to deliver secure, reliable and simple property access solutions. Headquartered in France, and operating across Europe, our state-of-the-art wireless solutions aim to save housing professionals time and money while being confident that their property is secure.
Key product categories
Intratone offers an all-in-one security solution to manage access to multi-dwelling buildings. From intercoms for the main entrance, to coded keypads for a technical room, all our equipment is easy to install, and can be managed in real-time and remotely through our secure management website Intratone.info.
Explore our product categories below, or get in touch to find out more.
Get in touch
To find out more about our innovative wireless intercoms and door access systems, get in touch using the button below, and we'll get back to you as soon as we can.
Look out for more product updates and downloads on the site soon!